National Helicopters is a certified Robinson dealership. Contact us for pricing details for purchase, leasing or maintenance. Below are some of the different types of Robinson Helicopters available.
R66 TURBINE HELICOPTER
The Robinson R66 Turbine retains many of the design features of the R44, including a two-bladed rotor system, T-bar cyclic, and an open interior cabin configuration. Notable differences are the R66's increased reserve power, improved altitude performance, fifth seat, and large baggage compartment. Popular upgrades including HID landing lights, leather seats, and a stereo audio control panel are standard in the R66.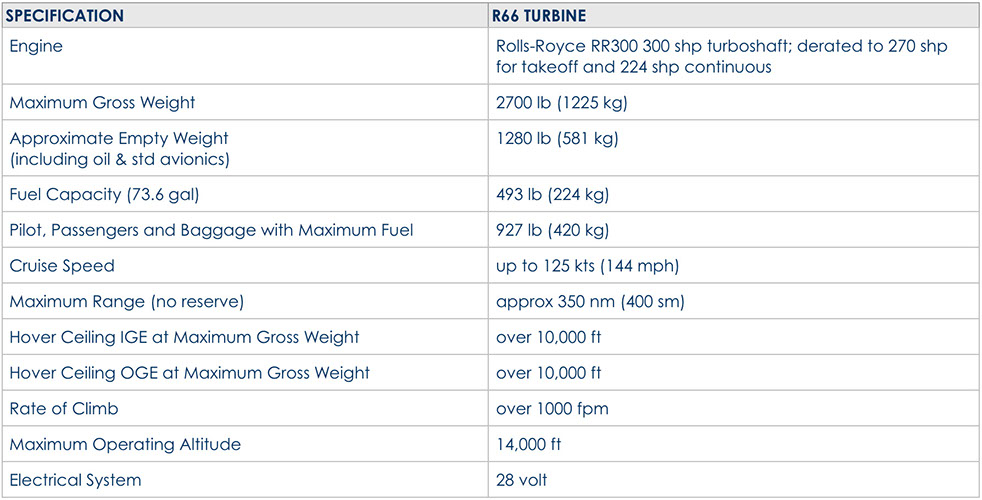 R44 RAVEN SERIES
Helicopters provide excellent reliability, responsive handling, and altitude performance, making the R44 the ideal helicopter for private, business, and utility applications.
The high performance R44 Raven II has a Lycoming IO-540 fuel-injected, angle-valve, tuned-induction engine, which eliminates the need for carburetor heat. Equipped with a Lycoming O-540 carbureted engine, the R44 Raven I offers a balance between performance and affordability.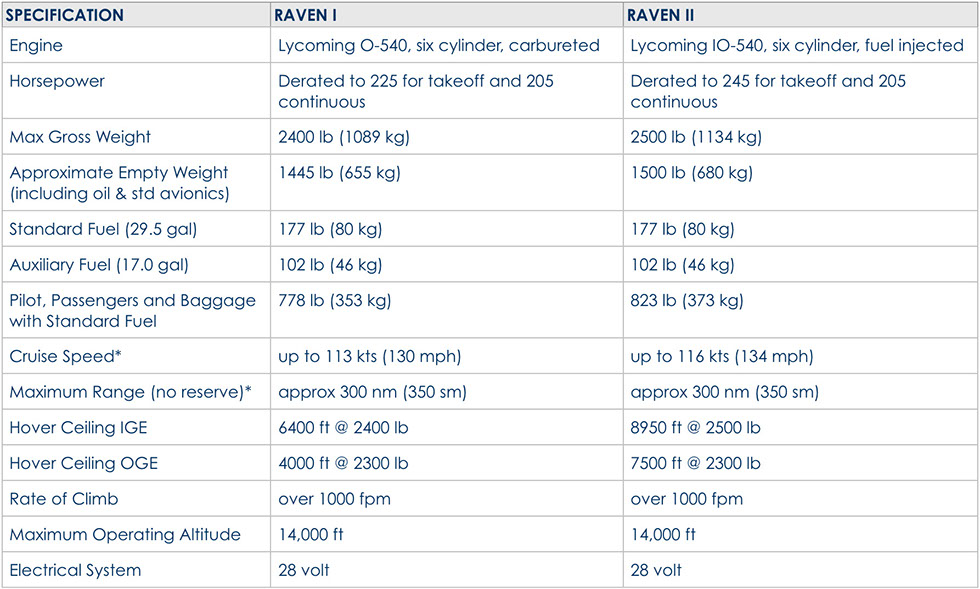 Robinson R44 Raven I
Click here for brochure
Click here for price list
Click here for estimated operating costs
For more information on the Robinson R66 and R44 series, click here for the Robinson Helicopters website.
info@nationalhelicopters.com