NATIONAL HELICOPTERS invites you to discover Niagara from an Eagle's eye perspective.
We are more than just a helicopter ride, we are Niagara's only Heli-touring company providing the view of only the best of Niagara Falls and the Niagara historical surroundings.
National's aerial tours are the most personal and the most comprehensive adventure tours offered. This leading Niagara attraction is not to be missed!
Please note that we can not fly children under the age of 2 years.
See below for a selection of our Niagara tours.
NIAGARA GRAND TOUR
Our most popular tour. Discover Niagara from the Sky on a 20-minute flight over the Majestic Niagara Falls, historical landmarks and Niagara's renowned wine country. See it all in a way unimaginable from the ground. Don't forget your camera!
Book your Niagara Grand Tour here!
PRICING
Passengers
1 Passenger
2 Passengers
3 Passengers
4 Passengers
5 Passengers
6 Passengers
Price per person
$ 249
$ 250
$ 233
$ 225
$ 200
$ 177
Total
$ 249
$ 499
$ 699
$ 899
$ 999
$ 1059
PRIVATE ROMANTIC HELI-TOUR
Join us for an unforgettable romantic flight over the majestic Niagara Falls. During this extended 25 minute private flight, you and your sweetheart will fly over Niagara's world renowned wine-producing region before soaring over the shores of Lake Ontario towards the historic town of Niagara-on-the-Lake. Take a sip of sparkling wine as you follow the Niagara River over the Whirlpool Rapids, the Spanish Aero Car and the Maid of the Mist below. Your tour will culminate with an unforgettable view of Niagara Falls, one of the natural wonders of the world. Make it a honeymoon, proposal flight or celebrate a special occasion with this exceptional indulgence.
Call or email for pricing. Limited sunset flights are available at an additional cost. Call today to reserve your flight!
HONEYMOON/COUPLE FLIGHTS
Honeymoon sweethearts or couples wishing for more privacy may choose to fly the breathtaking 20 minute Niagara Grand Tour in their own private helicopter.
Call or email for our couples rate!
WINERY PACKAGES
National Helicopters invites you to join us on a discovery of Niagara's world renowned vineyards. We have developed our specially crafted winery flights in conjunction with some of Niagara's award-winning vineyards. Tours start with a private 20 minute flight over Niagara Falls and finish with a landing at the vineyard of your choice. Your party will be greeted in style and partake in a wine tasting, winery tour or an exquisite meal.
Participating Wineries:
Call or email for pricing. Couples wishing to share the experience join at a discount.
Call us today at 1-800-491-3117 for more details!
Note: Activities at the winery are available at additional cost. Shuttle service may be available for your return to Niagara District Airport.
WEDDING PACKAGE
Weddings in the Sky
Say "I Do" while flying over Niagara Falls with National Helicopters, your chapel in the sky. Enjoy an official in-flight ceremony.
Package Includes:
Commemorative Marriage Certificate
Minister for ceremony
Bottle of champagne
Champagne glasses
We can also provide:
Bridal bouquet
Photographer
Limousine service
and more...
This package may be customized upon request.
Call us today at 1-800-491-3117 for more information.

Read what clients have to say

about National Helicopters

👍👍We had a very good experience with them. The ground crew and staff are very nice. The pilot is really good providing a very stable flight from beginning to end of the trip. Also they offer a better deal by providing a longer flight time compared to the competition. The drive going there was quite nice seeing all the vineyards around the area. I totally recommend them for a one in lifetime experience because the view of Niagara falls they provide is awesome.

Reviewer: Nazz Tiangco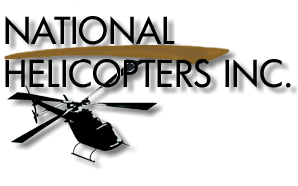 5 out of 5 stars
Riding over Niagara Falls gives you a completely different view and feeling for just how big this river and power plant system is
Reviewer: Donald Armold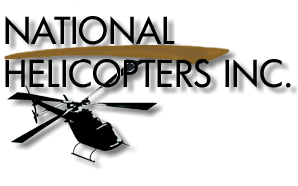 5 out of 5 stars
Everything was amazing! Great staff, communications and experience. We arrived early and they got us in early, private ride! The views were outstanding and they took our pictures for free. I would highly recommend- don't miss out!
Reviewer: Stacey Parrish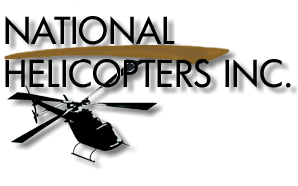 5 out of 5 stars